BLOOMINGTON, Minn. – Jan. 13, 2020 – The Men's League of the Western Collegiate Hockey Association is proud to recognize four student-athletes as its Players of the Week for games of Jan. 9-11. Northern Michigan sophomore Vincent de Mey, (Forward) and sophomore Nolan Kent (Goaltender), Bemidji State senior Tommy Muck (Defenseman) and Minnesota State freshman forward Lucas Sowder (Rookie) earn this week's honors.

WCHA Forward of the Week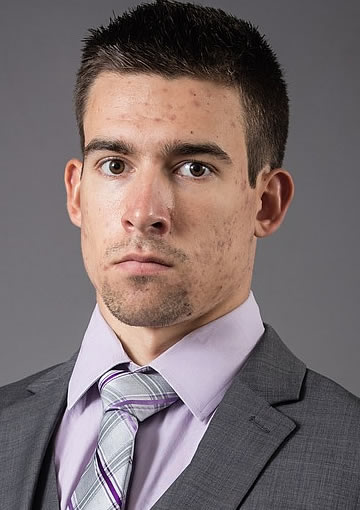 Vincent de Mey, So., Northern Michigan (Los Angeles, Calif.)
Northern Michigan sophomore Vincent de Mey spurred a four-goal third period for the Wildcats on Saturday night with his first career hat trick to give NMU the weekend sweep with a 6-3 victory over Alaska Anchorage. His first goal of the night came just over a minute after the Seawolves tied it 2-2. He then posted two more tallies, including a shorthanded goal in the following 6:51 of game action to complete the hat trick and boost his team to a 6-3 win. The Los Angeles, Calif., native tied for the national lead in goals on the weekend, while his four total points also tied for the nation's top spot. With a +4 rating, de Mey led the WCHA and was alone in first with total goals (three) and goals per game (1.5). Nationally, he is tied for 12th in shorthanded goals (one) and his hat trick performance ranks among the best in the nation. After a short scoring drought, the sophomore now has tallied at least one point in each of his last three games (3g-2a/5pts). This the fourth WCHA weekly honor of de Mey's career, all of which have come this season. He was also honored as the league's Forward of the Month in October.
Honorable Mention: Cameron Wright, Jr., Bowling Green: Scored twice against Michigan Tech, scoring the first goal of the night in both games of the series, as the Falcons took five of six points on the weekend in Houghton. Marc Michaelis, Sr., Minnesota State: Tallied four points on two goals and two assists with his 10th career shorthanded goal in the Mavericks' road sweep at Ferris State.
WCHA Defenseman of the Week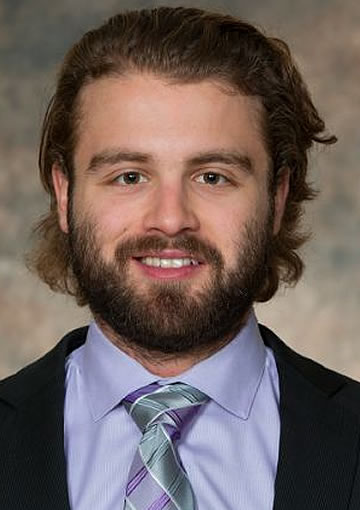 Tommy Muck, Sr., Bemidji State (Inver Grove Heights, Minn.)
Bemidji State's Tommy Muck helped lead the Beavers to a series sweep of Alabama Huntsville, logging four points, which included the second three-assist night of his career. The senior recorded an assist on the power play late in Thursday's 3-1 victory over the Chargers. Friday, he had a hand in three of the Beavers' four goals, which included helpers on a pair of power-play tallies and the game-winner at the 15:26 mark of the third period to complete a two-goal, third-period comeback and tilt the series in favor of the Beavers. The Inver Grove Heights, Minn., native powered a BSU power-play unit that completed the series 3-for-9 (.333) with a helper on all three power-play goals. He finished the weekend leading all Beavers and matching three others for top WCHA point-scoring honors with four (four assists), while finishing as the WCHA blueliner with the most points and tied for first among defenders across the country in points and assists. He carried a +2 rating and posted a team-high six blocked shots. In BSUs last four games, he has six points (1g-5a). This is the third WCHA weekly honor of Muck's career.
Honorable Mention: Alec Rauhauser, Sr., Bowling Green: Posted three points on a goal and two assists with one game-winning goal against Michigan Tech. Jack McNeely, Jr., Minnesota State: Contributed a goal and an assist in MSU's sweep of Ferris State. Philip Beaulieu, Sr., Northern Michigan: Potted the game-winning goal for the Wildcats on Friday night against Alaska Anchorage.
WCHA Goaltender of the Week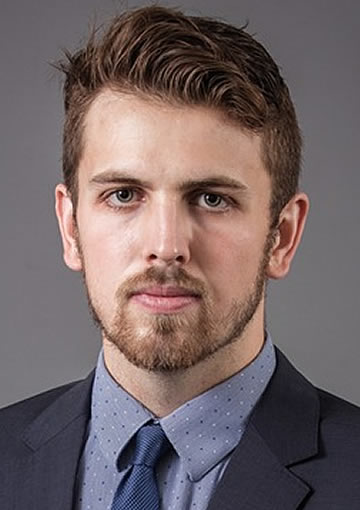 Nolan Kent, So., Northern Michigan (Chestermere, Alta.)
Northern Michigan sophomore Nolan Kent led the Wildcats to their second consecutive sweep and fifth-straight victory making 56 saves against Alaska Anchorage to give his team 4-1 and 6-3 victories. Improving his season and career record to 9-2-0, the Chestermere, Alta., native now ranks fourth nationally in win percentage (.818) and second in the WCHA. Stopping 56-of-60 shots, he tied for the WCHA weekend lead in saves while his two wins was tied for first nationally. Since the Wildcats' win over Minnesota State to end the 2019 calendar year, Kent is the only WCHA goaltender to start more than two games and post an undefeated record at 5-0-0, which is tied for first nationally during that stretch. With a .930 save percentage over 12 league games played, Kent ranks third in save percentage while his 2.13 goals against average in WCHA action ranks fifth in the league in the category. Kent also owns an 8-1-0 WCHA record this season and is second in the conference. This is Kent's third career Goaltender of the Week honor. He was previously honored on Oct. 28 and Jan. 6 this season.
Honorable Mention: Gustav Grigals, So., Alaska.: Stopped 54-of-55 shots in regulation with one shutout to lead Alaska to a win and a tie against Lake Superior State. Zach Driscoll, Jr., Bemidji State: Turned away 52-of-56 shots in Bemidji State's road sweep at Alabama Huntsville. Eric Dop, Jr., Bowling Green: Posted a 1-0-1 mark for the Falcons on the weekend as BGSU picked up five of six points at Michigan Tech. Dryden McKay, So., Minnesota State: Recorded his 11th career shutout on Friday at Ferris State to move into a tie for 10th place on the WCHA career shutout list.
WCHA Rookie of the Week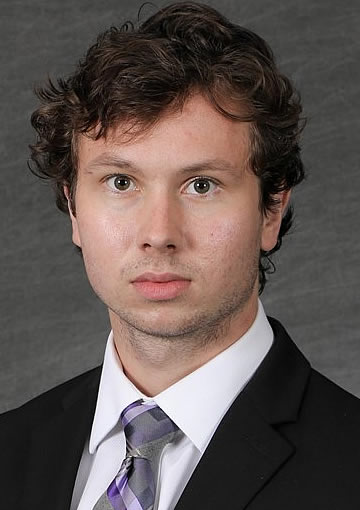 Lucas Sowder, Fr., F, Minnesota State (Trinity, Fla.)
Minnesota State forward Lucas Sowder totaled three points on a goal and two assists as No. 3/3 Minnesota State claimed a two-game league road sweep at Ferris State over the weekend. The Trinity, Fla., native had a goal and two assists in Saturday's 5-1 victory over the Bulldogs. The goal was his second game-winning goal of his career. He ranks third on Minnesota State's scoring charts with 4g-15a/19pts in 20 games played. This is Sowder's second WCHA Rookie of the Week honor of the 2019-20 season. He was also the league's Rookie of the Month for October this season.
Honorable Mention: Josh Latta, Fr., F, Alabama Huntsville: Recorded his first career multi-goal game with two scores in Friday's contest with Bemidji State. Elias Rosén, Fr., D, Bemidji State: Scored twice on the power play in Thursday's 3-1 win over Alabama Huntsville for the first multi-goal game of his career. Al Vanderbeck, Fr., F, Northern Michigan: Scored the opening goal in Northern Michigan's 6-3 win over Alaska Anchorage on Saturday.