BLOOMINGTON, Minn. – March 4, 2019 – Prior to having a stellar, four-team field – including three teams ranked in the top-10 nationally – convene for the Final Faceoff championship tournament, the Women's League of the Western Collegiate Hockey Association today recognizes and applauds six of its standout performances.
Below are the 2018-19 WCHA Offensive Player, Defensive Player, Goaltender, Rookie, Outstanding Student-Athlete and Coach of the Year, along with the WCHA Scoring and Goaltending Champions, Powered by GoodWood Hockey.
"To be recognized as one of the best-of-the-best in the top women's hockey conference in the country is an exceptional honor," said WCHA Vice President and Women's League Commissioner Katie Million. "On behalf of the WCHA, I want to extend our congratulations to all of our individual award winners. We are proud to recognize their fantastic seasons both on and off the ice."

WCHA Offensive Player of the Year, Powered by GoodWood Hockey: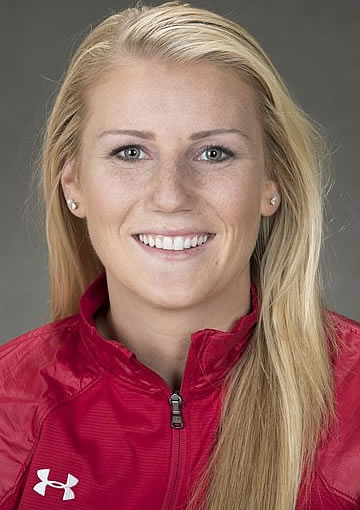 Annie Pankowski, Sr., F, Wisconsin (Laguna Hills, Calif.)
A finalist for both the Patty Kazmaier and Hockey Humanitarian awards, Pankowski became the fourth Badger to earn first team All-WCHA honors three times in her career this season and has led the Badgers on and off the ice throughout her career. As a senior in 2018-19 she tallied 22 points on nine goals and 13 assists in WCHA play and led the league with 132 shots on goal and 6.0 shots per game. She enters this weekend as the WCHA's leading scorer all games with 43 points on 21 goals and 22 assists with a league-leading five game-winning goals. Her 190 shots on goal and 5.59 shots per game also tops the WCHA in all games. She currently ranks in the UW career top-10 for points, goals, assists, shots on goal and plus-minus. She became only the third Badger in school history to score 20 or more goals in each of her four years in Madison along with Olympic legends Meghan Duggan and Hilary Knight.

WCHA Defensive Player of the Year, Powered by GoodWood Hockey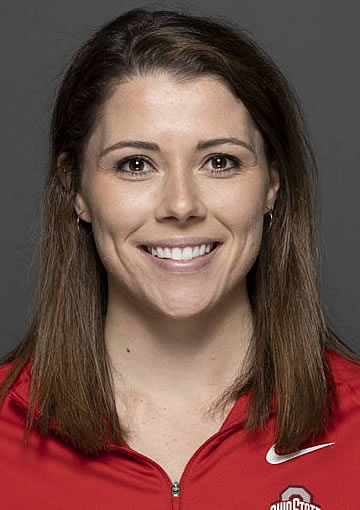 Jincy Dunne, Jr., D, Ohio State (O'Fallon, Mo.)
Dunne tied for the WCHA lead in scoring among defensemen in league play with 17 points on two goals and 15 assists, which also shared the league lead. The O'Fallon, Mo., native also topped the WCHA with 0.68 assists per game average and a 0.77 points per game average in league contests. In 34 total games this season, she has tallied 27 points on four goals and 23 assists. The point and assist totals both lead all WCHA blueliners for the full season. She was a two-time WCHA Defenseman of the Week selection this season and was the league's Defenseman of the Month for November.

WCHA Goaltender of the Year, Powered by GoodWood Hockey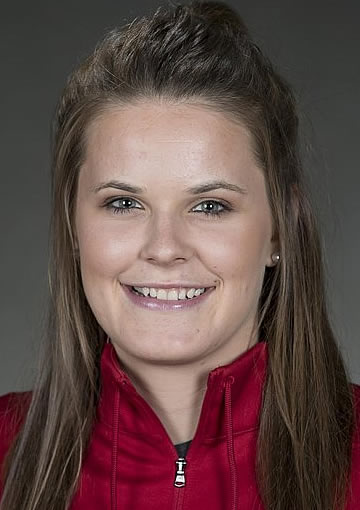 Kristen Campbell, Jr., G, Wisconsin (Brandon, Manitoba)
Campbell has earned Goaltender of the Year honors for the second season in a row after leading the WCHA with a 1.08 goals against average in league play. Her 1.09 full-season GAA is tops in the NCAA. She also leads the NCAA in wins (30-4-2) and shutouts (eight). In addition to leading the WCHA in GAA in league play, Campbell topped the goaltender charts in minutes (1438:05), wins (18-5-2) and shutouts (six) in WCHA play. In two seasons with the Badgers she as posted a career record of 61-9-4. Campbell became the first UW goaltender to record 30 or more wins in multiple season in net. The Brandon, Manitoba, native has earned WCHA Goaltender of the Week honors four times this season and was the league's Goaltender of the Month in January and February.

WCHA Rookie of the Year, Powered by GoodWood Hockey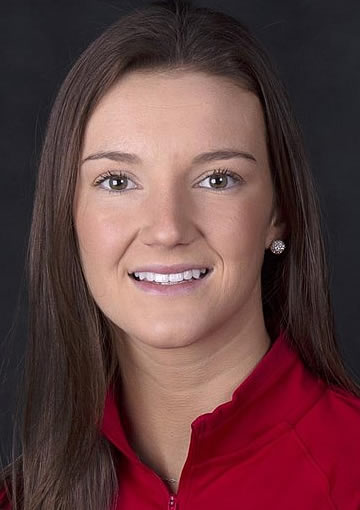 Sophie Shirley, Fr., F, Wisconsin (Saskatoon, Saskatchewan)
Shirley burst onto the scene with the Badgers this season, leading all freshmen and finishing third in the WCHA in scoring with 26 points on 13 goals and 13 assists with her goal total sharing the league lead. Her 13 helpers tied for seventh in WCHA play among all players. In 36 games this season, the Sasakatoon Saskatchewan native scored 37 points on 19 goals and 18 assists to rank No. 4 nationally among NCAA freshmen. Shirley's 37 points rank No. 10 in school history among rookie scorers. Her +34 rating leads all NCAA newcomers and ranks No. 4 in the WCHA among all players.

WCHA Outstanding Student-Athlete of the Year, Powered by GoodWood Hockey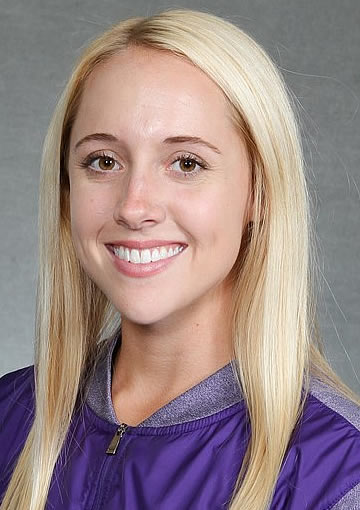 Corbin Boyd, Sr., F, Minnesota State (Minnetonka, Minn.)
A 2018-19 co-captain for the Mavericks, Corbin Boyd is a senior biochemistry major with a 3.98 GPA and is on track to graduate this spring. She was a three-time WCHA Scholar-Athlete selection during her career and has been MSU's Team Representative for the Headway Foundation's Concussion Awareness Weekend each of the last two seasons. Her community service work in the Mankato area includes involvement with the Kiwanis Lights Display, the Anthony Ford Pond Hockey Tournament, Try Hockey for Free Day and a playground build at a Mankato-area elementary school. She also serves as a Youth Hockey Mentor at Hopkins High School. On the ice, she was Minnesota State's leader in points (22) and assists (14) in 2018-19 and recorded career highs in assists, points, goals (eight), shots (114) and blocked shots (19). This season, she became just the ninth player in Minnesota State history to reach the 50-point mark for her career, finishing with 56 for her four-year career. Boyd is Minnesota State's first Student-Athlete of the Year since 1998-99.

WCHA Coach of the Year, Powered by GoodWood Hockey
Mark Johnson, Wisconsin
In his 16th season with the Badgers, Johnson has led the Badgers to a 30-4-2 record (18-4-2 WCHA), a No. 2 national ranking and a berth in this weekend's Final Faceoff Semifinals. The 30 wins are the most in the nation this season and he leads a roster that features a Patty Kazmaier finalist and the WCHA's Offensive, Rookie and Goaltender of the Year as well as the league's goaltending champion. In 16 seasons in Madison, Johnson has a career record of 489-87-44, tying him with Jeff Sauer for the most wins by a Badger men's or women's hockey coach. Wisconsin enters this weekend seeking its eighth WCHA postseason title under Johnson. Off the ice, the former Badger All-American became the first former UW men's player to have his jersey retired when it was raised to the rafters on Feb. 9.

WCHA Scoring Co-Champions, Powered by GoodWood Hockey
Nicole Schammel, Sr., F, Minnesota (Red Wing, Minn.)
Emma Maltais, So., F, Ohio State (Burlington, Ontario)
Schammel and Maltais shared the WCHA scoring lead this season with 27 points each in league play, posting identical 10-17-27 lines. The duo also tied for the league lead in assists, assists per game (0.71) and points per game (1.12). Maltais also topped the WCHA with four power play goals in 24 league games and finished second in power play points with 19 and was one of five players to record a short-handed goal in league play.

WCHA Goaltending Champion, Powered by GoodWood Hockey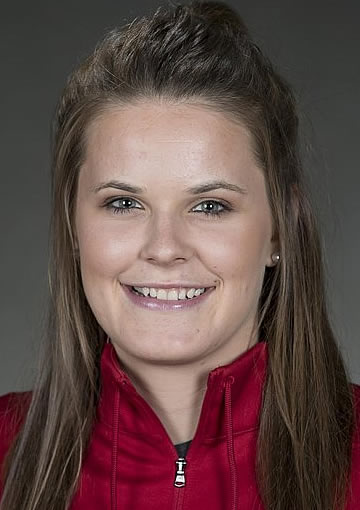 Kristen Campbell, Jr., G, Wisconsin (Brandon, Manitoba)
Campbell led WCHA netminders with a 1.08 goals-against average in league play, allowing just 26 goals in a league-best 1438:05 minutes between the pipes. The junior from Brandon, Manitoba also led the WCHA in league play with 24 starts, 18 wins and six shutouts.


About the 2018-19 WCHA Individual Awards, Powered by GoodWood Hockey
The 2018-19 WCHA Offensive and Defensive Players of the Year were chosen from the All-WCHA First Team forwards and blueliners, respectively. The Goaltender of the Year is the first-team All-WCHA netminder, while the Rookie of the Year was selected from the All-WCHA Rookie Team. WCHA Women's League member team head coaches and assistant coaches vote for the All-WCHA Teams, and then again for these awards. Member institution Faculty Athletic Representatives nominate and vote for the WCHA Outstanding Student-Athlete of the Year.

About the Western Collegiate Hockey Association (WCHA)
The Women's League of the Western Collegiate Hockey Association is celebrating 20 Years of Excellence during 2018-19 anniversary season. The nation's premier women's hockey conference, WCHA member institutions have won a record 16 national championships since the league's inception in 1999 (including 15 of a possible 18 NCAA titles), while producing seven Patty Kazmaier Memorial Award winners, 98 All-Americans and numerous Olympic and national team members. The seven-team, NCAA Division 1 conference consists of: Bemidji State University (Beavers), the University of Minnesota (Golden Gophers), the University of Minnesota Duluth (Bulldogs), Minnesota State University (Mavericks), Ohio State University (Buckeyes), St. Cloud State University (Huskies) and the University of Wisconsin (Badgers). For more information, visit www.wcha.com.

About GoodWood Hockey
Family owned and operated in St. Paul, Minn., GoodWood Hockey is focused on providing unique, high quality, socially-responsible apparel to the growing hockey community. The only hockey-inspired clothing company that specializes in items for the entire family, GoodWood Hockey aims to become a household name in homes across North America through providing excellent products backed by exceptional customer service. Through their philanthropic division, GWH: Hockey for Good, the brand aims to provide support and solutions to global issues through a variety of charities and non-profit organizations. For more information, visit www.goodwoodhockey.com.