BLOOMINGTON, Minn. – Oct. 8, 2019 – The Women's League of the Western Collegiate Hockey Association is proud to recognize four student-athletes as the WCHA Players of the Week after their spectacular performances in the second weekend of competition in the 2019-20 season. The honorees for games of Oct. 4-5 are Ohio State junior Emma Maltais (Forward) and freshman Brooke Bink (Rookie), Minnesota senior Sydney Scobee (Goaltender) and Minnesota Duluth junior Ashton Bell (Defenseman).

WCHA Forward of the Week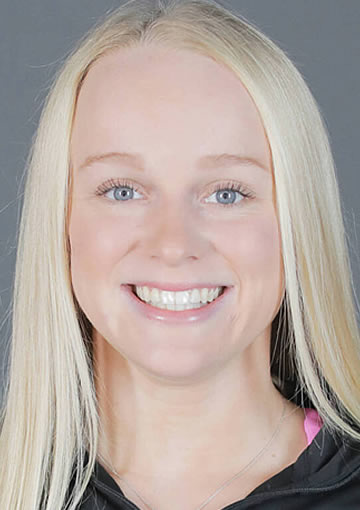 Emma Maltais, Jr., Ohio State (Burlington, Ont.)
Ohio State's Emma Maltais tied a program record for the Buckeyes on Saturday when she notched four goals in one game, recording a hat trick and then adding an empty net goal late in the contest. She posted four goals and two assists for six points, put up nine shots on goal and finished the weekend with a +7 rating. Maltais tied for the sixth-most goals in a single game in WCHA history and shares the league lead in goals scored. Nationally, she is tied for fourth in goals per game at 1.25.
Honorable Mention: Lydia Passolt, Jr., Bemidji State: Posted two goals for two points on the weekend, snapped off 10 shots of goal, scored a power play goal and the game-winning goal in Bemidji State's 1-0 win over Lindenwood. Alex Woken, Sr., Minnesota: Recorded back-to-back three-point games in Minnesota's sweep of Minnesota State, tied for second in points and fourth in assists among WCHA players. Sydney Brodt, Sr., Minnesota Duluth: Played a role in every Minnesota Duluth goal scored and had a goal and an assist in each game, including an assist on the game-winning goal on Saturday. Daryl Watts, Jr., Wisconsin: Matched a career high with five points in Wisconsin's 7-0 win over Penn State, posted seven points on the weekend, which tied for the most in the NCAA and led WCHA skaters.
WCHA Defenseman of the Week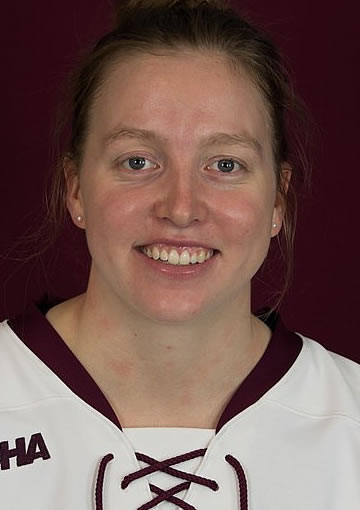 Ashton Bell, Jr., Minnesota Duluth (Deloraine, Man.)
Minnesota Duluth's Ashton Bell moved back to the blueline this weekend and participated in every Bulldogs goal in the squad's split with then-No. 3/3 Clarkson, including recording an assist on the game-winning tally Saturday night. Bell also helped a defensive corps render the Golden Knights scoreless Saturday, marking the first time Clarkson has been blanked in 53 contests. Bell was +2 with four shots and shared the lead among all WCHA and NCAA defensemen on the weekend. She proved to be the only player to accomplish this feat while competing against a ranked opponent.
Honorable Mention: Tina Kampa, Jr., Bemidji State (posted two assists in Bemidji State's 3-2 loss to Lindenwood for her second career multi-point game and tied for third -most blocked shots in the WCHA with four), Crystalyn Hengler, So., Minnesota (recorded a game-winning goal and one assist to help the Minnesota defense to allow just one goal in the sweep of Minnesota State), Jincy Dunne, RS Sr., Ohio State (had one assist in the series against St. Cloud State, bringing her total to three assists so far this season), Grace Bowlby, Jr., Wisconsin (posted four assists in Wisconsin's sweep of Penn State, which led all NCAA defensemen and tied for the most points among NCAA blueliners).
WCHA Goaltender of the Week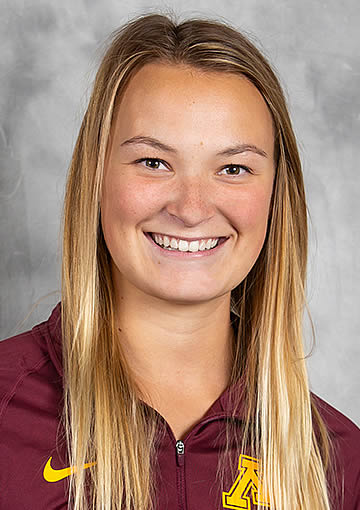 Sydney Scobee, Sr., Minnesota (Minnetrista, Minn.)
Minnesota's Sydney Scobee was perfect in net this weekend to lead Minnesota to a sweep at Minnesota State as the Gophers opened league play by securing six points on the road. Scobee played five of six periods in net for the Gophers during the series, earning a 16-save shutout in game one and stopping 19-of 19 shots during the first two periods in game two before Makayla Pahl saw action in the third period. Scobee was tied for the WCHA lead with a perfect 2-0-0 record on the weekend, a perfect save percentage, and a perfect goals against average. She faced the most shots on goal (35) among the three league goaltenders with unblemished stats over the weekend.
Honorable Mention: Kerigan Dowhy, Jr., Bemidji State (posted her second career shutout after stopping all 13 shots in Bemidji State's 1-0 win over Lindenwood on Saturday), Andrea Braendli, So., Ohio State (notched two wins this weekend, rank fifth in the WCHA in save percentage at .918 and ranks fourth in GAA at 1.77), Kristen Campbell, Sr., Wisconsin (recorded a pair of wins and 28 saves on the weekend and earned a shutout in Wisconsin's 3-0 victory on Saturday).
WCHA Rookie of the Week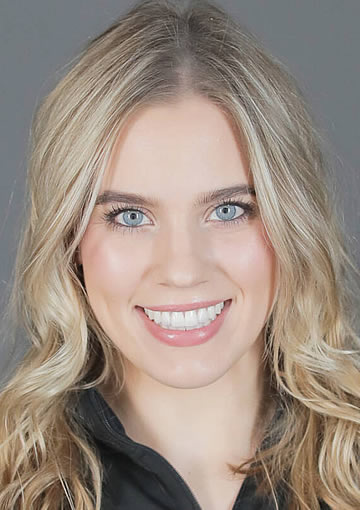 Brooke Bink, Fr., Ohio State (Escanaba, Mich.)
Ohio State's Brooke Bink scored her first career goal this weekend in the Buckeye's 6-2 win over St. Cloud State on Saturday. She has tallied one goal and two assists for three points so far this season and is tied for second in scoring among freshman in the WCHA. Bink put up five shots and is +3 overall. After the weekend she is tied for third nationally among freshmen in shots on goal at 14.
Honorable Mention: Madeline Wethington, Fr. Minnesota (recorded an assist on Minnesota's game-winning goal on Sunday and led WCHA newcomers in blocked shots with two).