BLOOMINGTON, Minn. – Nov. 6, 2019 – The women's league of the Western Collegiate Hockey Association is proud to recognize four student-athletes as the WCHA Players of the Month after their superb on-ice performances during the month of October. Wisconsin sees three of its student-athletes honored as junior Daryl Watts (Forward), senior Mekenzie Steffen (Defenseman) and senior Kristen Campbell (Goaltender) earn this month's awards. Minnesota State freshman forward Kelsey King rounds out the group as October's Rookie of the Month.

WCHA Forward of the Month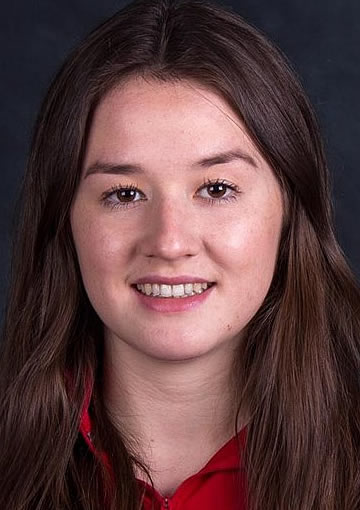 Daryl Watts, Jr., Wisconsin (Toronto, Ont.)
Wisconsin's Daryl Watts enjoyed a great first month for Wisconsin, scoring in her first seven games as a Badger, which matched the school record for the longest goal streak to start a season. Watts led the NCAA during October in points with 28, assists with 19, and ranked second in the NCAA with nine goals behind only her linemate Sophie Shirley. Watts had an impressive 13 power-play points as Wisconsin led the country in the power play with a .487 clip. Watts tallied a point in nine of the Badgers' 10 games in October and led Wisconsin to a 10-0- 0 start, marking only the third time in school history the Badgers have enjoyed a 10-0- 0 start. Watts' best game as a Badger came against Penn State when she enjoyed a five-point night (1g-4a).
Honorable Mention: Grace Zumwinkle, Jr., Minnesota: Led the league with 52 shots on goal in the first 10 games of the season. In six league games, Zumwinkle was tied for the WCHA lead with 12 points and her seven goals, 1.17 goals per game, and two power-play goals led the conference. Emma Maltais, Jr., Ohio State: In the WCHA, she is tied for first in point scoring (14), tied for second in goal scoring (six), tied for first in assists (eight) and tied for second in game-winning goals (two). Mariah Gardner, Jr., Minnesota State: Tied for ninth in game-winning goals, tied for 21st in goals scored and tied for 24th in points in the WCHA.
WCHA Defenseman of the Month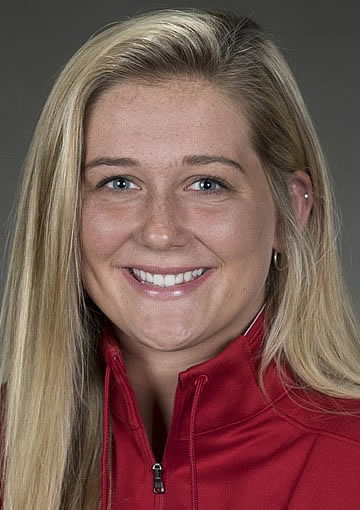 Mekenzie Steffen, Sr., Wisconsin (Centerville, Minn.)
Wisconsin 's Mekenzie Steffen led all NCAA defensemen with 15 points in October off NCAA blueliner-best 11 assists and four goals. Steffen also had a NCAA-best nine power-play points. Steffen captained the Badgers to a 10-0- 0 start, marking only the third time Wisconsin has started a season with 10-straight wins. Steffen had a career-high night against Ohio State, scoring five points off two goals and three assists, including the game-winning goal against the No. 8/8 Buckeyes.
Honorable Mention: Emily Brown, Jr., Minnesota: Tied for the scoring lead among WCHA defensemen with four goals, and her eight points ranked fourth among WCHA blueliners. Sophie Jaques, Jr., Ohio State: Tied for 11th in points scored, tied for fourth in assists and third in defenseman scoring among the WCHA. Anna Wilgren, So., Minnesota State: Tied for 12th in goals scored, 19th in points and 20th in assists among WCHA defenseman and had the most blocked shots (34) in the WCHA (second in the NCAA).
WCHA Goaltender of the Month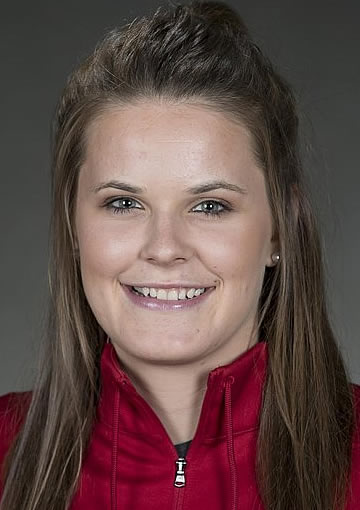 Kristen Campbell, Sr., Wisconsin (Brandon, Man.)
Wisconsin's Kristen Campbell started her senior season strong with a 9-0-0 record in net for Wisconsin. Her nine wins led the NCAA in October while her three shutouts also paced the country. Campbell posted a .944 save percentage, which led the WCHA and ranked No. 8 in the NCAA while her 0.87 GAA was the second-best mark in the country. Campbell earned a pair of wins against No. 8/8 Ohio State, leading No. 1/1 Wisconsin to a 10-0- 0 start, marking only the third time in school history the Badgers have started a season 10-0-0.
Honorable Mention: Sydney Scobee, Sr., Minnesota: In league play, led the conference with a .938 save percentage, five wins, and two shutouts in six games played. Andrea Brändli, So., Ohio State: Compiled a season-high 36 saves against then-No. 1/1 Wisconsin. In the conference, she her goals against average ranks sixth, her save percentage ranks seventh and her winning percentage is tied for third.
WCHA Rookie of the Month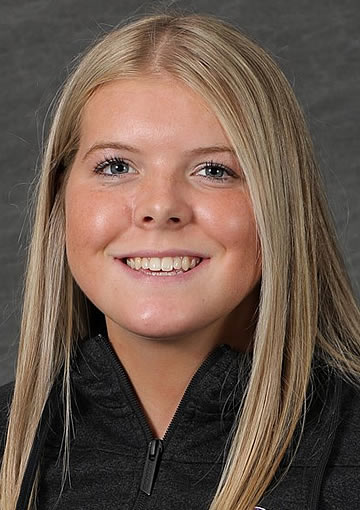 Kelsey King, Fr., F, Minnesota State (Elk River, Minn.)
Minnesota State's Kelsey King recorded multi-point games in her first two career contests against RPI on Sept. 27-28. She scored her first collegiate goal in the Mavericks' 3-on-3 overtime win over Ohio State on Oct. 18 and scored a shootout goal to help Minnesota State attain the 2-1 shootout win over Ohio State in game two of the series. King led the team in assists and tied for team lead in points. The freshman forward led Minnesota State with 30 shots on goal in addition to having led all WCHA freshman in assists, points and shots on goal. The Elk River, Minn. native also tied for sixth in plus/minus, tied for third in assists and shots on goal and tied for fifth in points among NCAA freshman during October.
Honorable Mention: Madeline Wethington, Fr., D, Minnesota: Led WCHA rookies with two goals, two game-winning goals, a +13 rating and nine blocked shots in 10 games. She also tied for second among WCHA rookies with five points. Brooke Bink, Fr., F, Ohio State: Led Ohio State freshmen in points (four) and goals (two) and tied for fourth in the WCHA among freshmen in scoring.