BLOOMINGTON, Minn. – Jan. 2, 2020 – The women's league of the Western Collegiate Hockey Association is proud to recognize four student-athletes as the WCHA Players of the Month after their fantastic on-ice performances during the month of December. Wisconsin senior Abby Roque (Forward), Ohio State sophomore Madison Bizal (Defenseman), Bemidji State redshirt junior Lauren Bench (Goaltender) and St. Cloud State freshman forward Klára Hymlárová (Rookie) take home the month's honors.

WCHA Forward of the Month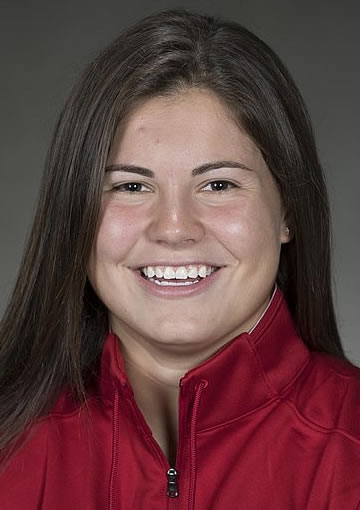 Abby Roque, Sr., Wisconsin (Sault Ste. Marie, Mich.)
Wisconsin's Abby Roque tied for the WCHA lead in December with six points off two goals and four assists while leading UW to a pair of wins over No. 10/10 Minnesota Duluth. She played a role in all four goals in UW's 4-3 win on Dec 6, scoring two while assisting on two. She also added a pair of helpers in UW's 5-2 win on Dec. 7. For her efforts, she was named the WCHA Forward of the Week and was the NCAA Third Star of the Week. In addition, Roque suited up for Team USA in its rivalry series against Canada and scored two goals in her senior team debut.
Honorable Mention: Haley Mack, Sr., Bemidji State: Led the WCHA and tied for second in the NCAA with four goals during December and was the lone player in the WCHA to net a hat trick during the month. Tatum Skaggs, Jr., Ohio State: Had a team-high and conference-high six points in two games, including a five point game in the 5-2 victory over the Tigers.
WCHA Defenseman of the Month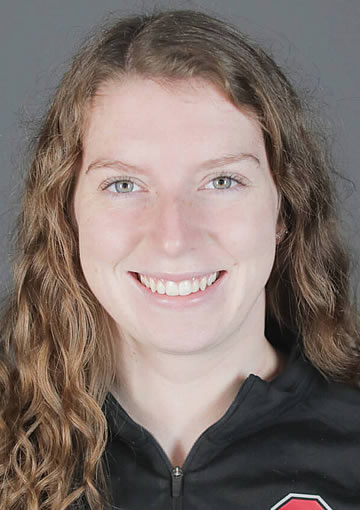 Madison Bizal, So., Ohio State (Elk River, Minn.)
Ohio State's Madison Bizal posted two assists and four blocked shots against No. 7/7 Princeton to close out the month of December. Her first assist was on Liz Schepers' power-play goal in the first game where the Buckeyes lost 4-2. Bizal's second assist was on Tatum Skaggs' last minute goal in the 5-2 win in game two against the Tigers. Overall, Bizal is one of three Ohio State defensemen with 10 or more points on the season. Bizal has tallied three goals and seven assists. In the WCHA, Bizal is ranks third in power-play points with 0.33 PPG and is tied for seventh for defenseman scoring 0.50 PPG.
Honorable Mention: Mak Langei, Jr., Bemidji State: Posted two points off of two assists during December and tied for the league lead by going +6 on the ice.
WCHA Goaltender of the Month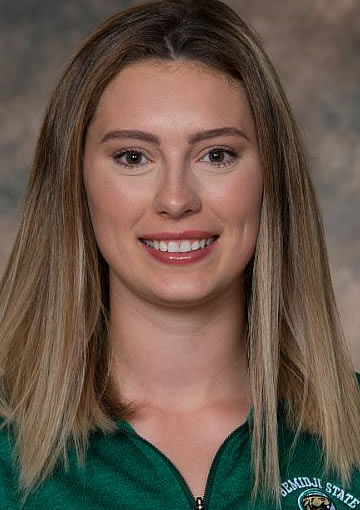 Lauren Bench, RS-Jr., Bemidji State (Eagan, Minn.)
Bemidji State's Lauren Bench posted a perfect 3-0-0 record during December to lead the WCHA in wins. She also led the WCHA with a .938 save percentage and 1.33 goals against average. She was named the WCHA Goaltender of the Week, Dec. 10 after stopping 40-of-43 shots in the Beavers' series against St. Cloud State. The Eagan, Minn., native followed up this performance by making 21 saves in Bemidji State's 2-1 victory over Union to help BSU earn it's record seventh-consecutive victory.
Honorable Mention: Andrea Braendli, So., Ohio State: Improved her record to 8-4-4 after starting in the 5-2 victory over Princeton. Sydney Scobee, Sr., Minnesota: Earned an 18-save shutout to lead the Gophers to a 4-0 non-conference win over Minnesota State in the U.S. Hockey Hall of Fame Museum Women's Faceoff Classic.
WCHA Rookie of the Month
Klára Hymlárová, Fr., F, St. Cloud State (Opava, Czech Republic.)
St. Cloud State's Klára Hymlárová is the leading point-getter for the Huskies this season with 13 off four goals and nine assists of which two goals and two assists came in the month of December. She earned WCHA Rookie of the Week honors two weeks in a row in December, her third and fourth weekly honors this season. Hymlárová has the most points among all freshmen in the WCHA and also leads freshmen in scoring. Overall, she is tied for 19th place in points this season among the entire league with 13.
Honorable Mention: Reece Hunt, Fr., F, Bemidji State: Finished second in the WCHA with two points off of two assists during December. Madeline Wethington, Fr., D, Minnesota: Led WCHA rookies with 1.00 goals per game and 1.00 points per game in December.