BLOOMINGTON, Minn. – Feb. 4, 2020 – The women's league of the Western Collegiate Hockey Association is proud to recognize four student-athletes as the WCHA Players of the Week after their incredible on-ice performances in the 16th week of competition of the 2019-20 season. The Players of the Week for games of Jan. 31-Feb. 2 are Wisconsin junior Daryl Watts (Forward), junior Grace Bowlby (Defenseman) and redshirt sophomore Breanna Blesi (Goaltender) and Minnesota State freshman forward Kelsey King (Rookie)

WCHA Forward of the Week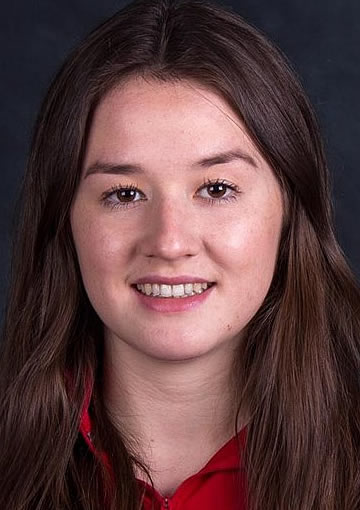 Daryl Watts, Jr., Wisconsin (Toronto, Ont.)
Wisconsin's Daryl Watts enjoyed a career weekend for the Badgers as she recorded an NCAA-best eight points during No. 1/1 Wisconsin's sweep of St. Cloud State. Watts posted four assists in Saturday's 5-0 win to bring her point total this year to 60, becoming the first Badger since 2011-12 to record 60 points in a single season. On Sunday, Watts posted a goal and three assists as UW scored a LaBahn Arena record 11 goals in an 11-1 triumph over the Huskies. Her eight points and seven assists not only paced the WCHA, but led the NCAA while her +6 plus/minus rating was tied for the second-best mark in the league behind teammate Sophie Shirley.
Honorable Mention: Amy Potomak, RS-So., Minnesota: Scored a natural hat trick, her first collegiate hate trick, in the first period before tallying an assist on Minnesota's fourth goal of the game in the Gophers 5-0 defeat of Minnesota Duluth. Emma Maltais, Jr., Ohio State: Scored a goal and tallied two assists in Ohio State's 7-2 win over Bemidji State, including the assist on Gabby Rosenthal's power-play goal.
WCHA Defenseman of the Week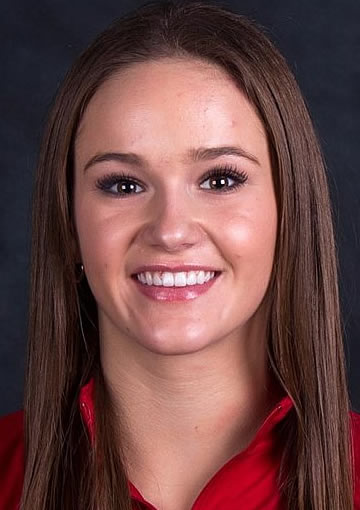 Grace Bowlby, Jr., Wisconsin (Edina, Minn.)
Wisconsin's Grace Bowlby tied for the NCAA points lead among defensemen after tallying five points last weekend as the No. 1/1 Badgers swept St. Cloud State at LaBahn Arena. In Saturday's 5-0 win, Bowlby scored her second career goal and added an assist. In Sunday's 11-1 win, Bowlby posted three helpers, matching a career-high in assists in points, along with a +4 plus/minus rating. In addition, Bowlby anchored a defense that allowed a WCHA-low one goal during the weekend sweep.
Honorable Mention: Anna Wilgren, So., Minnesota State: Recorded a career-high three assists in game one, then had a goal and an assist in game two of Minnesota State's series against Lindenwood. Sophie Jaques, So., Ohio State: Scored the game-winning goal in Ohio State's 7-2 win on Friday.
WCHA Goaltender of the Week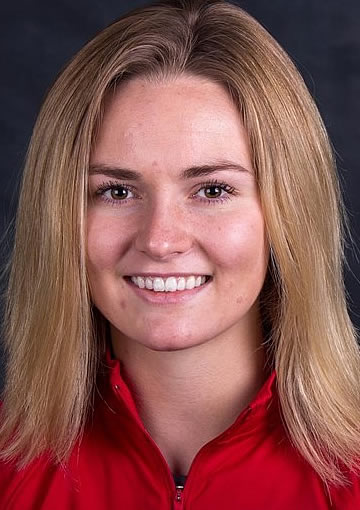 Breanna Blesi, RS-So., Wisconsin (Maple Grove, Minn.)
Wisconsin's Breanna Blesi made her WCHA debut last weekend and began her weekend in net by blanking St. Cloud State to earn her second-career shutout in the Badgers' 5-0 win on Saturday. She then stopped 15 of the 16 shots she faced in UW's 11-1 win on Sunday. Blesi was the only goalie in the WCHA to post two wins last weekend while her GAA of 0.50 ranked second in the NCAA among goalies that had multiple starts last weekend. In addition, her .966 save percentage ranked second among all WCHA netminders.
Honorable Mention: Sydney Scobee, Sr., Minnesota: Earned her seventh shutout of the season with 17 saves in Minnesota's 5-0 win over Minnesota Duluth. Maddie Rooney, Sr., Minnesota Duluth: Led the WCHA with 80 saves in the Bulldogs series against No. 2/2 Minnesota. Abigail Levy, So., Minnesota State: Won her only start of the weekend in game one after making all 18 saves in her third shutout of the season. Lynsey Wallace, Jr., Ohio State: Started both games on the weekend and posted 40 saves
WCHA Rookie of the Week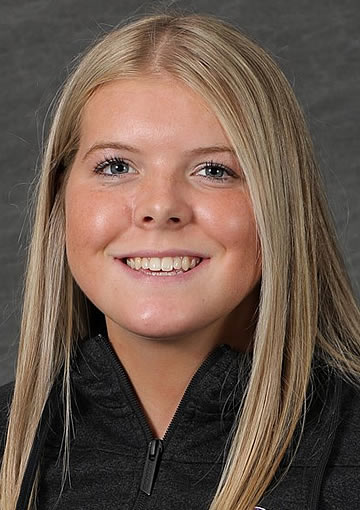 Kelsey King, Fr., F, Minnesota State (Elk River, Minn.)
Minnesota State's Kelsey King recorded one assist in game one and then two assists in game two of the Mavericks weekend series against Lindenwood. Two of her three assists came on the power play, one during each game. King added eight shots on net and had an even plus/minus when on the ice over the weekend. She was the only WCHA rookie to record a multi-point weekend and also led in power-play points and shots on goal. Additionally, the freshman forward tied for the most assists and power-play points among NCAA rookies over the weekend. On the season, King's 14 assists and 83 shots on net are the most among WCHA rookies. The Elk River, Minn., native also ranks second in points (18) and fifth in goals scored (four).
Honorable Mention: Brooke Bink, Fr., F, Ohio State: Scored the fifth goal in Friday's win and ranks fifth in the conference in freshman scoring.