BLOOMINGTON, Minn. – Mar. 3, 2020 – The women's league of the Western Collegiate Hockey Association is proud to honor four student-athletes as the WCHA Players of the Month presented by Sterling Trophy after their outstanding on-ice performances during the month of February. Ohio State redshirt senior Jincy Dunne (Defenseman) and sophomore Andrea Braendli (Goaltender), Wisconsin junior Daryl Watts (Forward) and Bemidji State freshman forward Reece Hunt (Rookie) take home the month's accolades.

WCHA Forward of the Month, Presented by Sterling Trophy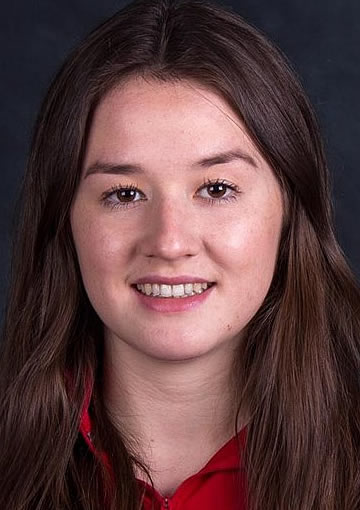 Daryl Watts, Jr., Wisconsin (Toronto, Ont.)
Wisconsin's Daryl Watts posted a WCHA-best 17 points during February, which ranked second in the country during the month. Her 14 assists were also a NCAA best along with her 2.12 points-per-game average. Watts was named the WCHA Forward of the Week twice during the month and was named the NCAA First Star of the Week after an eight-point outing against St. Cloud State and the NCAA Third Star of the Week after a six-point weekend against UMD. In addition, Watts earned the top spot on SportsCenter's Top-10 plays on Feb. 23 with her 3-on-3 goal in the Badgers' regular-season finale against Minnesota Duluth. She also had goals in seven of the Badgers' eight games during the month while leading UW to its eighth WCHA regular-season title and the top seed in the WCHA Final Faceoff.
Honorable Mention: Grace Zumwinkle, Jr., Minnesota: Led the league with seven goals, 1.00 goals per game, a hat trick and a +13 plus/minus ranking during February. Emma Maltais, Jr., Ohio State: Broke two single-season records at Ohio State, taking over as the new single-season points leader and single-season assist leader.
WCHA Defenseman of the Month, Presented by Sterling Trophy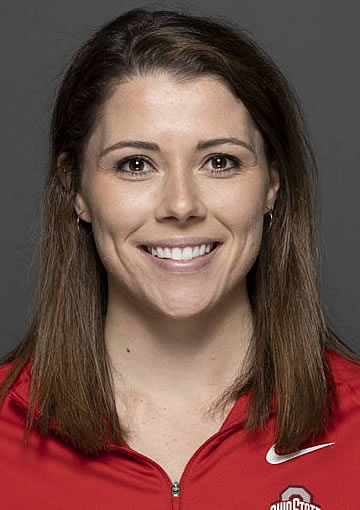 Jincy Dunne, RS-Sr., Ohio State (O'Fallon, Mo.)
Ohio State's Jincy Dunne posted 11 points in February on two goals and nine assists, which came in second on the team second only to forward Emma Maltais. Her nine helpers also ranked second among the Buckeyes. She led league blueliners in goals, assists and points for the month and posted a WCHA-high five power-play points from five assists. She reached 96 career points this month, which puts her fourth in Ohio State history for defensive points. She tallied a team-high 19 blocked shots and now has 76 total on the season. Dunne was named to the All-WCHA First Team and earned multiple Defenseman of the Week honors in February.
Honorable Mention: Emily Brown, Jr., Minnesota: Tallied five points on a goal and four assists to close out February on a four-game point streak and tie for third among WCHA defensemen with .71 points per game. Grace Bowlby, Jr., Wisconsin: Ranked second among WCHA defensemen with seven points during February. Tina Kampa, Jr., Bemidji State: Tied for the league lead with 32 blocked shots during the month including 14 on Feb. 29 in the four-overtime win over Minnesota Duluth.
WCHA Goaltender of the Month, Presented by Sterling Trophy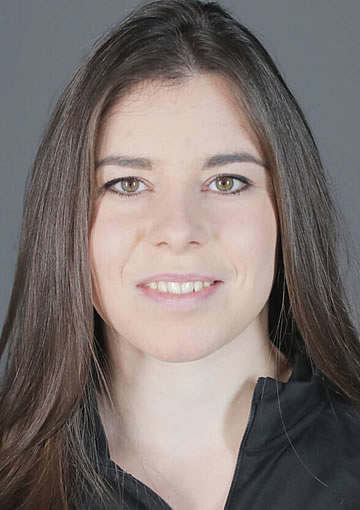 Andrea Braendli, So., Ohio State (Zurich, Switzerland)
Ohio State's Andrea Braendli posted the best goals against average (1.12) and the best save percentage (.960) of any league netminder in the month of February. She registered two of her three season shutouts during the month and was in net for the Buckeyes during their series against Wisconsin during which she tallied a win and a tie. She collected 74 saves that weekend to lead the league and also posted a new season-high of 37 saves in game two of the series. Additionally she was selected as the WCHA Goaltender of the Week for back-to-back weeks and was chosen as an NCAA Second Star of the Week.
Honorable Mention: Sydney Scobee, Sr., Minnesota: Led WCHA goaltenders with six wins in February and ranked third in the league with a 1.76 goals against average. Lauren Bench, RS-Jr., Bemidji State: Posted a 2-4-1 record during the month and the league's second-best save percentage of .941. Maddie Rooney, Sr., Minnesota Duluth: Played more minutes than any other goaltender in the nation in February and logged the third-most saves in the NCAA with 307. Calla Frank, Fr., Minnesota State: Recorded at least 30 saves in five of her six starts for Minnesota State.
WCHA Rookie of the Month, Presented by Sterling Trophy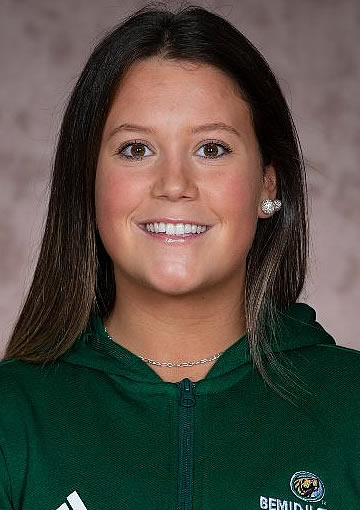 Reece Hunt, Fr., F, Bemidji State (Nelson, B.C.)
Bemidji State's Reece Hunt paced all WCHA rookies with five goals during the month and tied for the overall lead with seven points. She scored all five goas at even strength and tallied both goals in the Beavers' 2-1 four-overtime victory over then-No. 9/9 Minnesota Duluth on Feb. 29. The freshman forward netted her first career hat trick and the lone hat trick by a league freshman on Feb. 8 against then-NO. 4/3 Minnesota. Additionally she led all league freshman with 23 shots on goal and was +1 on the ice during February.
Honorable Mention: Jennifer Gardiner, Fr., Ohio State: Led the league in freshmen power-play points with one and led the league with 16 shots on goal. Calla Frank, Fr., Minnesota State: Finished with the most saves, the second-best save percentage and the second-best goals against average among NCAA rookies in February.
About Sterling Trophy
Sterling Trophy has grown into a leader in the award and recognition industry in the Twin Cities since its founding in 1999. A family business that started in the basement of the home of founders David Steinbring and Patty Steinbring, Sterling Trophy's has built a proud tradition of quality service and unique products. For more information, visit sterlingtrophy.net