BLOOMINGTON, Minn. – March 24, 2020 – The Western Collegiate Hockey Association was represented by four players on the 2019-20 CCM/AHCA Women's University Division All-Americans list released Tuesday by the American Hockey Coaches Association.
Junior defenseman Jincy Dunne of Ohio State and senior forward Abby Roque of Wisconsin were named to the first team while junior forwards Emma Maltais of Ohio State and Daryl Watts of Wisconsin received second-team recognition. The AHCA honors are the third for Dunne (first team 2019-20; second team 2018-19), second for Watts (first team, 2017-18) and the first for Maltais and Roque.
"Congratulations to our four All-Americans," WCHA Commissioner Jennifer Flowers said. "Abby, Jincy, Emma and Daryl all had outstanding seasons for the Badgers and Buckeyes and are truly deserving of this honor. These four young women epitomize what is great about the about WCHA and we are proud to celebrate them."
---
2019-20 WCHA CCM/AHCA All-Americans
First Team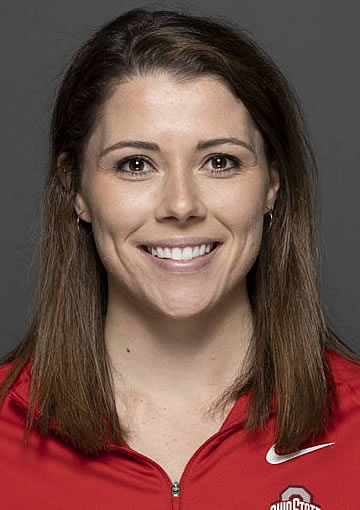 Jincy Dunne, RS-Sr., D, Ohio State (O'Fallon, Mo.)

Ohio State's Jincy Dunne earned All-America honors for the third time in her career this season after tallying 31 points on seven goals and 24 assists in her senior campaign to finish second in scoring among league defensemen and giving her a new career-high for goals scored in a season. The senior blueliner earned All-WCHA honors and was the league's Defensive Player of the Year in 2019-20. She was voted the WCHA Defenseman of the Week twice during the 2019-20 campaign and also picked up a pair of WCHA Defenseman of the Month nods. The O'Fallon, Mo., native registered 11 points on the man advantage and blocked 76 shots as she helped lead the Buckeyes to their first WCHA Final Faceoff title and an NCAA Championship berth.
---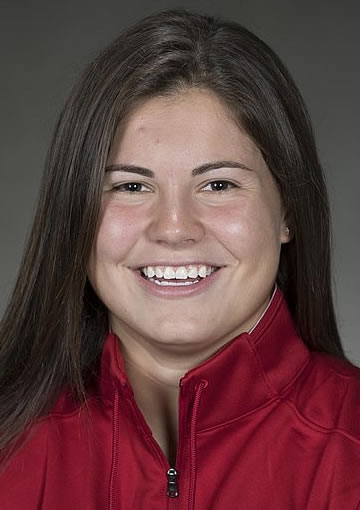 Abby Roque, Sr., F, Wisconsin (Sault Ste. Marie, Mich.)

A top-three finalist for the Patty Kazmaier Memorial Award and the WCHA Offensive and overall Player of the Year, Abby Roque registered 56 points on 26 goals and 32 assists for the Badgers this season. The totals were good for seventh nationally in scoring and fourth in the WCHA. The Sault Ste. Marie, Mich., native led the NCAA in faceoff wins with 523 and finished second in faceoff win percentage at .656 (523-of-797). She headlined a Badgers offense that led the country in goals (160), assists (264), points (424), goals per game (4.57) and power-play percentage (.359). Roque led the WCHA in power play goals with nine and tallied five game-winning goals for the Badgers. She was named the WCHA Forward of the Week twice this season as well as the WCHA Forward of the Month in December.
---
Second Team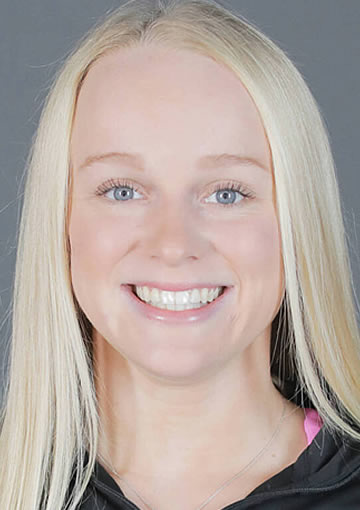 Emma Maltais, Jr., F, Ohio State (Burlington, Ont.)

Ohio State's Emma Maltais finished sixth nationally and third in the WCHA in scoring with 59 points on 19 goals and 40 assists for the WCHA Final Faceoff champion Buckeyes. She led an Ohio State attack that netted 329 points in 2019-20 and finished sixth nationally in power play percentage at .200 (20-for-100). The Burlington, Ont., native tied for the NCAA single-game goal-scoring high this season with four tallies at St. Cloud State on Oct. 4, becoming the first of eight WCHA skaters who would record a hat trick during the campaign. In addition to being named to the All-WCHA first team, Maltais was a two-time WCHA Forward of the Week recipient and was the league's Forward of the Month in January.
---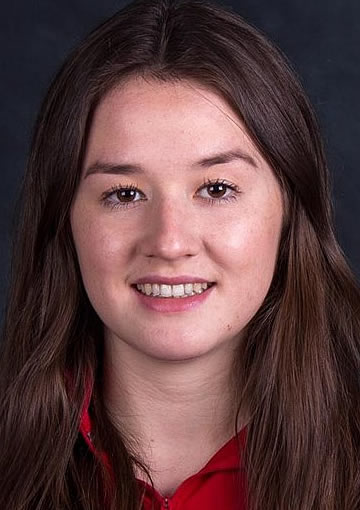 Daryl Watts, Jr., F, Wisconsin (Toronto, Ont.)

In her first season with the Badgers, Daryl Watts led the nation in scoring with 74 points on 25 goals and an NCAA-best 49 assists. Here assists per game (1.36) and points per game (2.06) also led the country. She was the only player in the NCAA to average more than two points per game this season. Her PPG average ties for 20th all-time on the WCHA single-season list and she is just the 26th player in league history to average two or more points per game for a full season. The Toronto, Ont., native also led the WCHA in power play assists (19) and power play points (22) this season. In addition to winning the WCHA Scoring Championship with 49 points on 14 goals and a WCHA-best 35 assists in 24 league contests, she also earned first-team All-WCHA honors this season. Watts was a four-time WCHA Forward of the Week honoree and earned Forward of the Month honors in October and February.
---
About the Western Collegiate Hockey Association Women's League
The Women's League of the Western Collegiate Hockey Association is marking its 21st season in 2019-20. The nation's premier women's hockey conference, WCHA member institutions have won a record 17 national championships since the league's inception in 1999 (including 16 of a possible 19 NCAA titles), while producing seven Patty Kazmaier Memorial Award winners, 101 All-Americans and numerous Olympic and national team members. The seven-team, NCAA Division I conference consists of: Bemidji State University (Beavers), the University of Minnesota (Golden Gophers), the University of Minnesota Duluth (Bulldogs), Minnesota State University (Mavericks), Ohio State University (Buckeyes), St. Cloud State University (Huskies) and the University of Wisconsin (Badgers). For more information, visit wcha.com.