BLOOMINGTON, Minn. – March 19, 2021 – The Western Collegiate Hockey Association was represented by five players on the 2020-21 CCM/AHCA Women's University Division All-Americans list released Friday by the American Hockey Coaches Association.
Senior forward Daryl Watts and senior defenseman Grace Bowlby of Wisconsin were named to the first team while senior forward Grace Zumwinkle of Minnesota and senior defenseman Ashton Bell and junior goaltender Emma Söderberg of Minnesota Duluth received second-team recognition. The AHCA honors are the third for Watts (first team 2017-18 at Boston College and second team 2019-20 at Wisconsin) and the first for Bowlby, Zumwinkle, Bell and Söderberg.
"Congratulations to our five All-Americans," WCHA Commissioner Jennifer Flowers said. "They all had outstanding seasons and are truly deserving of this honor. These young women epitomize what is great about the WCHA and we are proud to celebrate them."
---
2020-21 WCHA CCM/AHCA All-Americans
First Team
Daryl Watts, Sr., Wisconsin (Toronto, Ont.)
A Top-Three finalist for the 2021 Patty Kazmaier Memorial Award, Watts has potted 18 goals and 17 assists for 35 points this season to rank second nationally in point scoring and is one of only 16 skaters to record a hat trick in 2020-21. The Toronto, Ont., native boasts the best points per game (1.75) and goals per game average (0.90) of any player who has played more than two games nationally. The WCHA Player and Forward of the Year headlines a Badgers offense that ranks second in the nation in goal-scoring and she has tallied two crucial game-winning overtime goals for Wisconsin, including the Julianne Bye Cup clincher against Minnesota Duluth in the final game of the regular season. She saw herself named the WCHA Forward of the Week three times this season as well as the WCHA Forward of the Month and HCA Player of the Month in January.
-------------------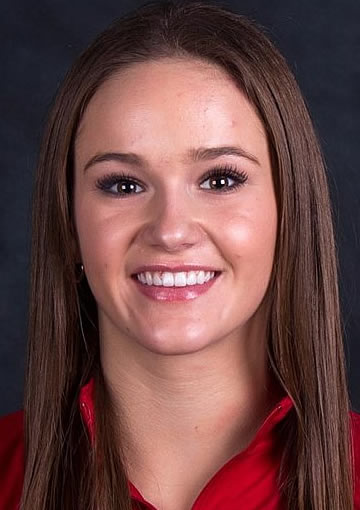 Grace Bowlby, Sr., D, Wisconsin (Edina, Minn.)
A first-team All-WCHA selection his season, Wisconsin's Grace Bowlby leads the WCHA and is third nationally in defenseman scoring with 18 points on 18 assists this season. Her 18 helpers top NCAA blueliners and her assists per game average of 0.90 also leads all defensemen nationally who have played in more than two games. Her +24 rating also tops the WCHA defenders and ranks No. 3 in the NCAA for defensemen. She was a five-time WCHA Defenseman of the Week selection and earned WCHA Defenseman of the Month honors in February.
---
Second Team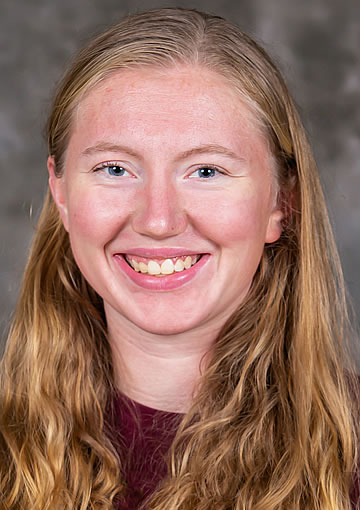 Grace Zumwinkle, Sr., F, Minnesota (Excelsior, Minn.)
Minnesota's Grace Zumwinkle, a Patty Kazmaier Top-Three finalist and first-team All-WCHA selection this season, registered 24 points on 17 goals and seven assists to rank second in the WCHA and nationally in goals scored and rank No. 2 in the league and eighth nationally in scoring. The Excelsior, Minn., native also shares the WCHA lead in in game-winning goals with four and finished second in the league with 108 shots on goal, which is currently tied for fourth nationally. Her 0.85 goals per game average ranks second nationally among players who played in more than two games this season. She is also one of 16 skaters to record a hat trick in 2020-21. Zumwinkle was tabbed the WCHA Forward of the Week twice this season and was the league's Forward of the Month in November.
-------------------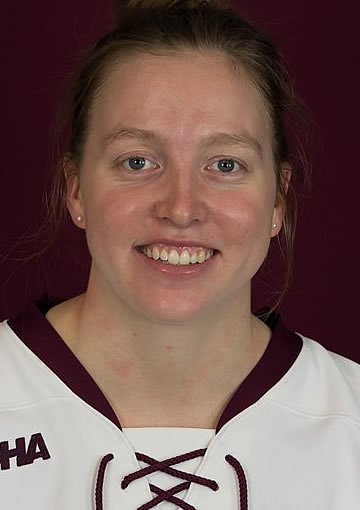 Ashton Bell, Sr., Minnesota Duluth (Deloraine, Man.)
Minnesota Duluth's Ashton Bell, the WCHA Defensive Player of the Year, tallied 14 points on four goals and 10 assists in her senior campaign, ranking her second in the league amongst defensemen and tied for seventh in the nation. Among her four goals this season was the game-winner in the Bulldogs' 1-0 NCAA quarterfinal overtime win over Colgate. The senior blueliner earned WCHA Defenseman of the Week honors twice this season and also picked up a WCHA Defenseman of the Month nod in November. The Deloraine, Man., native has racked up the No. 2 plus/minus rating among WCHA blueliners with a +19 rating.
-------------------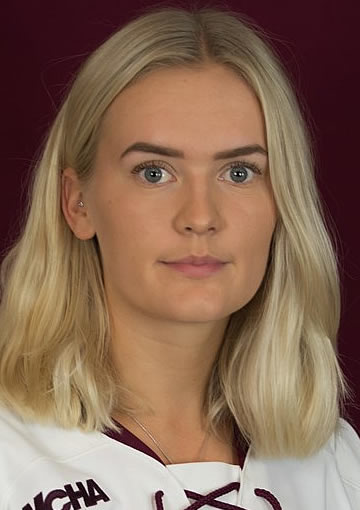 Emma Söderberg, Jr., Minnesota Duluth (Järved, Sweden)
Minnesota Duluth's Emma Söderberg earns Goaltender of the Year honors after leading the WCHA with a .951 save percentage, a 1.34 goals against average and the highest percentage of time played (97.3 percent] in the regular seaosn. She finished the 2020-21 season with an overall GAA of 1.56 and save percentage of .944 and currently ranks fifth and sixth, respectively, in those categories among netminder who have played in more than two games. The junior netminder tied for the league lead in shutouts with six, which is also tied for the second most whitewashes in the nation this season. She played in all 19 games for Minnesota Duluth and registered 488 saves on 517 shots. Söderberg has earned WCHA Goaltender of the Week accolades on three separate occasions this season and has received WCHA Goaltender of the Month honors for three consecutive months from December to February.
---
About the Western Collegiate Hockey Association Women's League
The Women's League of the Western Collegiate Hockey Association is marking its 22nd season in 2020-21. The nation's premier women's hockey conference, WCHA member institutions have won a record 17 national championships since the league's inception in 1999 (including 16 of a possible 19 NCAA titles), while producing seven Patty Kazmaier Memorial Award winners, 105 All-Americans and numerous Olympic and national team members. The seven-team, NCAA Division I conference consists of: Bemidji State University (Beavers), the University of Minnesota (Golden Gophers), the University of Minnesota Duluth (Bulldogs), Minnesota State University (Mavericks), The Ohio State University (Buckeyes), St. Cloud State University (Huskies) and the University of Wisconsin (Badgers). The WCHA will grow to eight members with the addition of the University of St. Thomas (Tommies) beginning with the 2021-22 season. For more information, visit wcha.com.